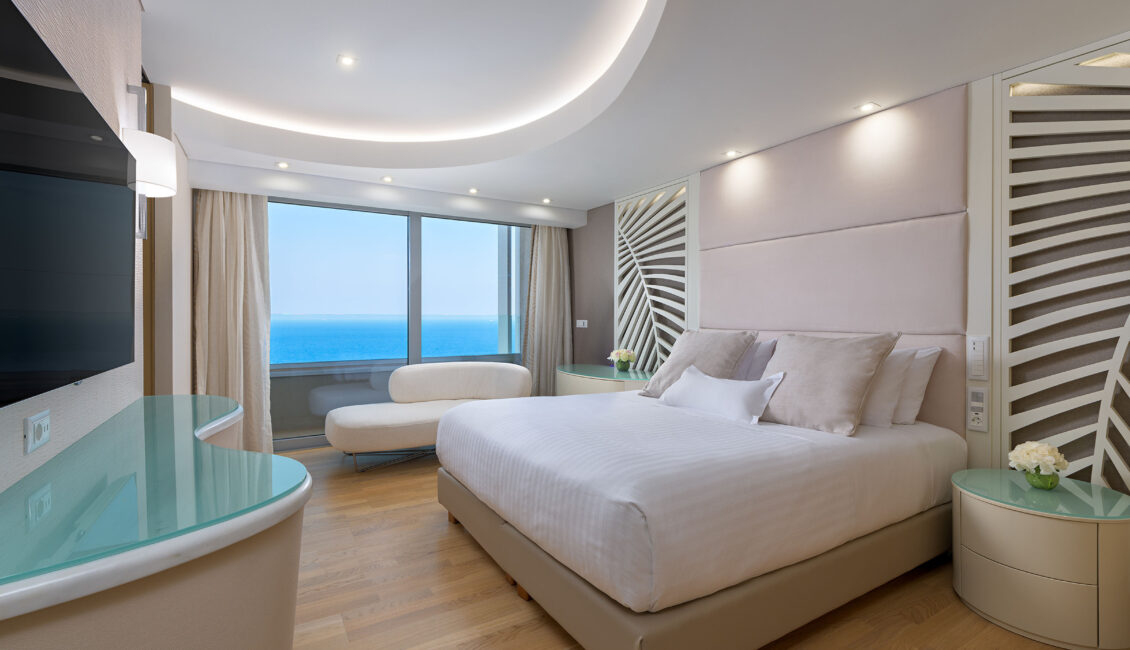 During the 45 years of its glorious history, the Rodos Palace Resort Hotel and Convention Center has established a leading position in the Greek Hospitality Industry through a persistent policy of commitment to fine hospitality and of bracing an excellent reputation.
Politicians, actors, singers, artists and top sportsmen have selected Rodos Palace for their business meetings or holiday escapes. The decisive features guiding their choice have been: the prestige of the location, the high standards of accommodation, the personalized service, the effective security, the tranquility and the discretion – whenever needed.
Rodos Palace is exquisitely located near Rhodes town, with easy access to all major sights and attractions of the island. It is just a breath away from the beach and it allows you smooth transfer to the airport and port.
You can reach Rhodes via airplane or ships. There is frequent and efficient transportation to and from the island, as well as wonderful transportation all around.