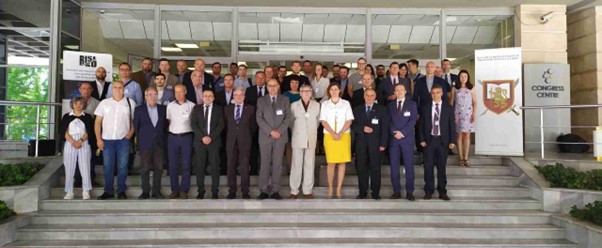 The "Research and Innovation Symposium for European Security and Defence" (RISE-SD) is an open, collaborative scheme on security and defense research and innovation (R&I). It is driven by active EU research groups, aiming to contribute to the overall resilience of modern society against actual and emerging risks, spanning from climate change and natural hazards to cybersecurity and migration threats.
The RISE-SD2022 event, which took place in Plovdiv (BG), gathered:
27 Research and Innovation Projects;
4 Networks of Practitioners;
2 EDIDP Projects;
2 PESCO Projects; and
1 National Research Program.
Since the focus in 2022 was on Defense, representatives from the EDA, Directorate-General for Defence Industry and Space (DG DEFIS), EC, NATO Science & Technology Organization (NATO STO), Armed Forces Communications and Electronics Association (AFCEA) participated in RISE-SD2022.
Starting this year, the event organization has changed to annually, and the objective widened to include topics concerning disaster management, border security, cyber-physical security, and critical infrastructure protection. The plan for RISE-SD2023 is to exceed the abovementioned figures concerning participation.